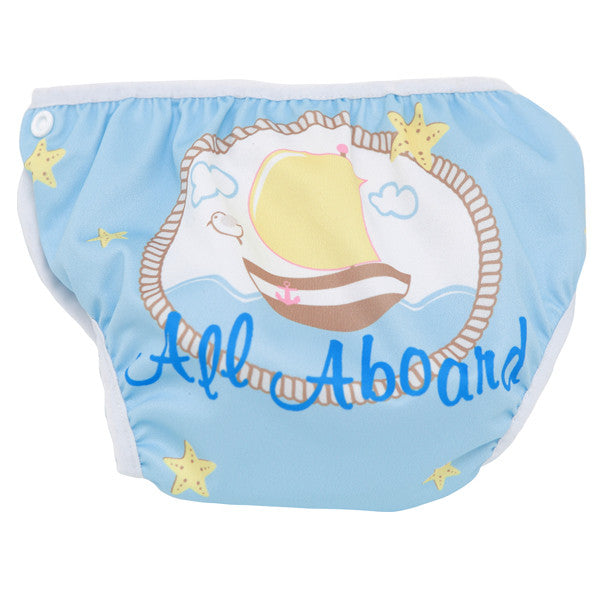 Swimava S1 Deluxe Boat Swim Diaper (One Size)
S1 Deluxe Boat Swimava Baby Swim Diaper (One Size fit all)
Baby Swim Diapers -Waterproof, adjustable, reusable swim diapers that fit any infant ; waist 6.-11.5, legs 3-6 inches )

6 month-3 years old
Designed to keep solids in the swim diaper and keep others safe from accidents
★ One-size swim diaper with snaps that adjust around the waist and tummy offering three different sizes of width and length of the reusable swim diaper.
★ Waterproof outer fabric made from 100% PUL polyester and features cute unisex patterns so your little boy or girl can swim in style.
Feature quality UVA/UVA sun ray protection fabric
Internal Polyester mesh designed for easy washing and baby comfort.
★ Whether you're going on vacation at the beach with your toddler, or going to swim lessons with your new baby, these are the perfect choice for your little swimmers
Features quality UVA/UVB sun ray protection fabric.Feat