Swimava Blogs and Comments
Review By - Kelsey Norwood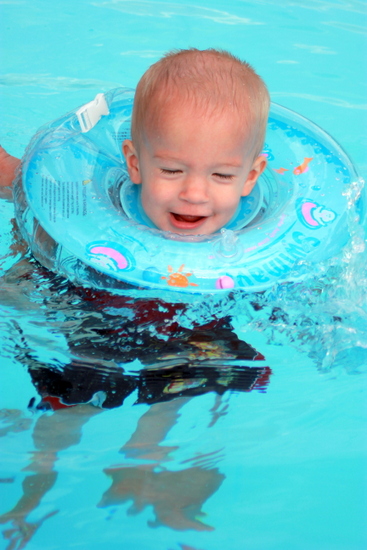 Elliot and Gus LOVE to go swimming, and figuring out what to do with Linus has been a challenge this summer. My sister told me about this brilliant product she tried and loved called the Swimava Baby Ring. It's a very small swim tube that fits around a baby's neck to keep their head above water but their arms and legs free to kick and swim. -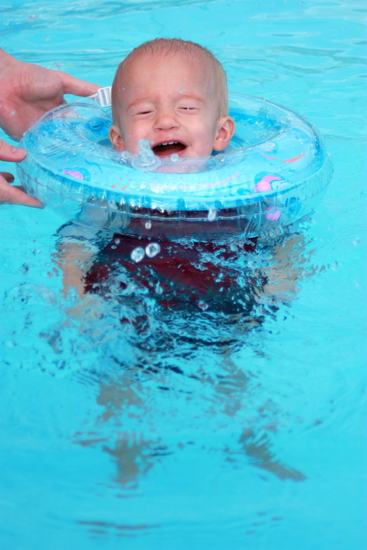 You can't just strap it around your baby's neck and send him/her off into the water, you absolutely have to be within arm's reach. But I felt Linus was completely safe and he was having so much fun!
Linus loves to kick and splash and other infant flotation devices we've tried have kept him too far away from the water to really enjoy it. This swim ring is perfect because he gets to be in the water swimming with the big boys!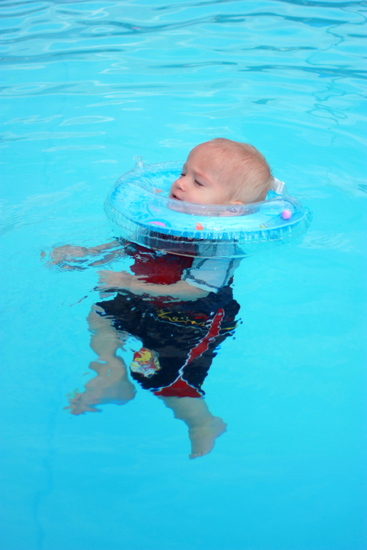 The swim ring comes with a little hand pump that is easy to use and inflates the whole inner tube quickly. There are two air chambers, one on top and one on bottom, with a special lining on the inside of the tube to protect their sensitive skin from getting scratched.
Think of the outer edge of a regular swim tube – it's nothing like that. It's not pokey or hard, it's soft and squishy and keeps their little head from falling through.
You put the swim ring around the baby's neck so the buckle is at the back of their head. There is a buckle on the top and another one on the bottom to keep it securely attached, but there's just enough space in the center to support their head without choking them. -
Linus is a swimmer ! He is definitely more comfortable in the water after a few swim sessions with the Swimava and I'm expecting him to learn to swim sooner than my older two boys did – he gets to practice the arm and leg kicking movements so he's going to be a real swimmer in no time!
We've finally found the solution to the baby-at-the-pool problem – Swimava!
See more at: http://www.vanillajoy.com/baby-swimmer.html#comments
Quote from 
Kelsey
Norwood
------------------------
Vanilla Joy Owner & Author
---